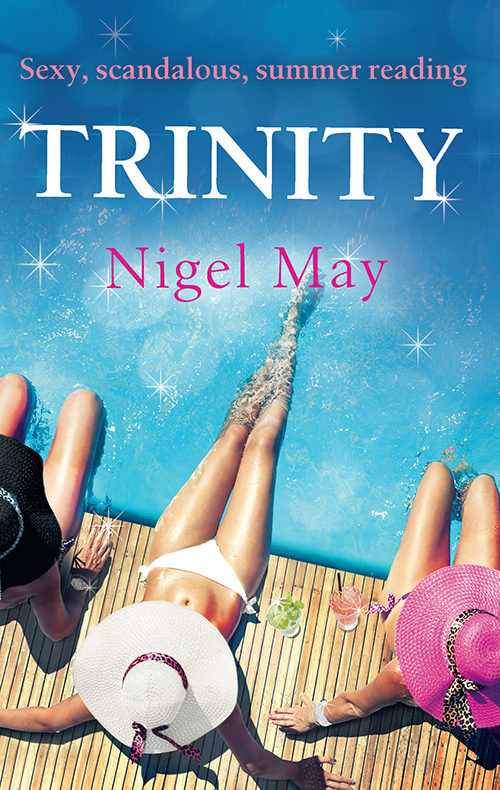 TRINITY
"When friends become enemies there are no rules…"
Three young women, the best of friends, but life could be about to tear their friendship apart…
Ambitious gossip queen Anoushka Silvers is the daughter her abusive father never wanted. Determined to prove herself to her family, she'll stop at nothing to get what she wants. But when her bitchy tongue gains her death threats and the unwanted attention of a stalker, it could be Anoushka making the headlines.
For actress Evie Merchant, her childhood dreams of becoming the world's hottest movie star are just about to come true. But a string of hurtful liaisons with lovers out to use her fame, has made Evie uncertain about her future. And with Oscar day looming, Evie's biggest prize of all could be cruelly snatched from her.
A loveless upbringing has made wild child Regan Phoenix search for quick-fix highs. But when the opportunity of starring in her own reality show comes along, Regan grabs it with both hands, hoping to put her trashy past behind her.
From fashionable London to stunning Venice and glitzy LA, Trinity takes you into a glamorous and thrilling world you won't want to leave…
"…a little piece of escapism. Glamour, murder, family feuding and everlasting friendship…"
"…intrigue, sex, revenge, betrayal, family secrets, all washed down with a dazzling splash of 21st-century celebrity…"
"…If you like Jackie Collins or Jilly Cooper, this novel is on a par …this would make a great mini-series for TV…"
"…impossible to put down. Warning: this book may cause you to miss your tube stop…"
"…the right balance of intrigue, scandal, murder and sex…"
"…an A-May-Zing read…great characters…a page turner. Reminded me of reading Lace…"