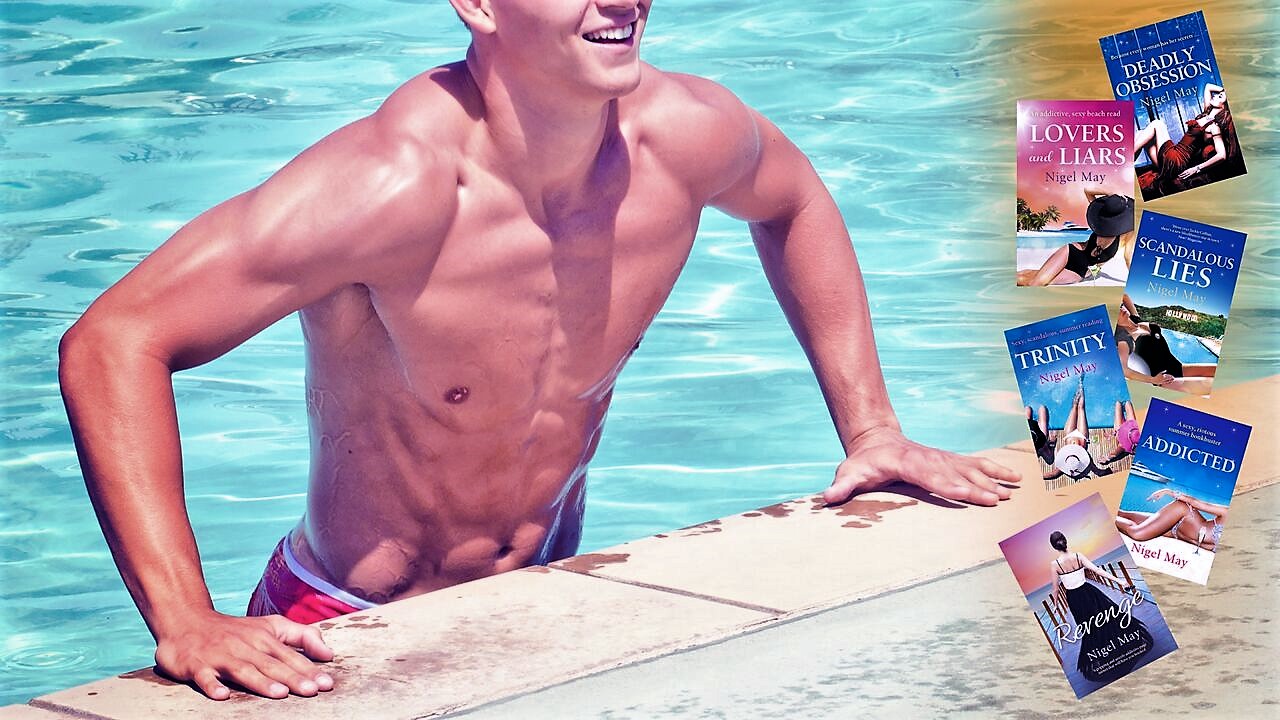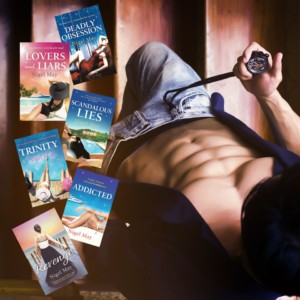 I have just released my sixth novel, Revenge. Another slice of murderous, adventurous, glamour-packed drama with a brand new host of characters that, according to the reviews, people seem to be loving. And for that I am truly grateful. It seems only two minutes ago that I sat down to write the opening chapter on my first glam fiction novel, Trinity. In fact it was started way back in 2009. But now, here am I, with a six-pack of books sat on my office shelves, all sexy and shiny and colourful, and I couldn't be happier. The fact that I have managed to produce six novels and receive such great praise (more or less!) for them thrills me immensely. And to every person who has picked one or all six of them up or downloaded them for their eReader I send a million champagne-flavoured kisses.
I am particularly proud of Revenge. I personally feel that it is a really gripping and gritty murder mystery wrapped up in a rather jet-set, designer shell. It tells the story of the death of an international showgirl, Cher Le Visage, who is found murdered at a charity event in the lush forests of Brazil. Nobody seems to know who was responsible for her death, but fast forward five years and maybe the answer is about to become as clear as the sparkliest of diamonds. Dexter Franklin, top chef and a sexy, sultry man if ever there was one is opening his brand new Moroccan-themed restaurant in the backstreets of the celebrity pearl of the Cote D'Azur, St Tropez. Dexter is the gastronomic golden boy of the telly chef world but when he plans his opening night he wants to make sure that a number of specially hand-picked guests are in attendance to sample not just the edible delights he has to offer, but also dishes that might contain revelations, regrets and ultimately revenge.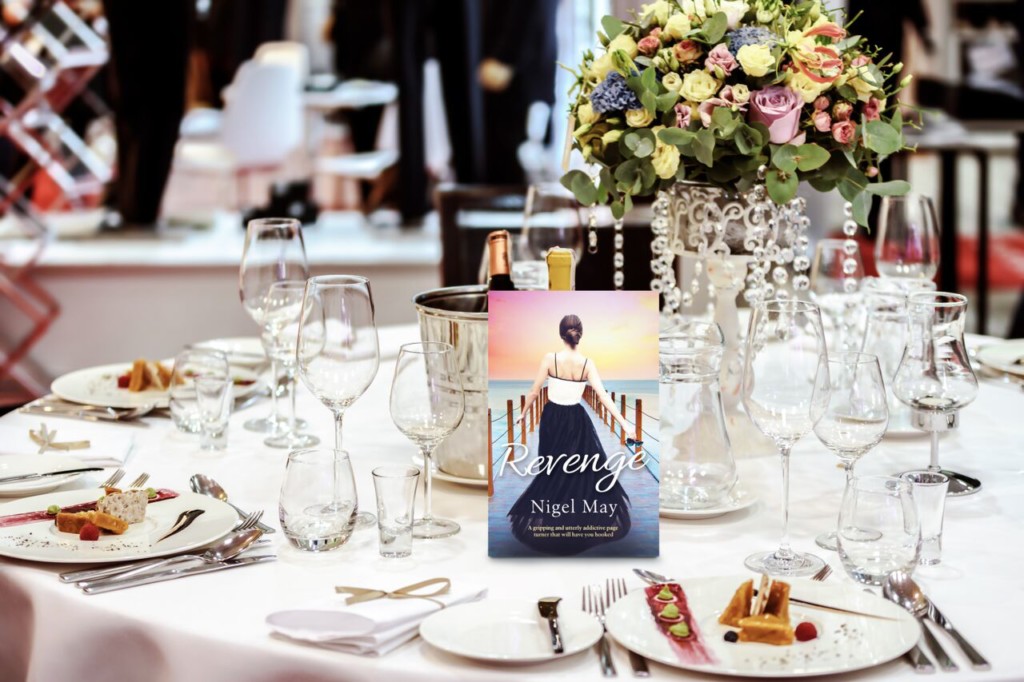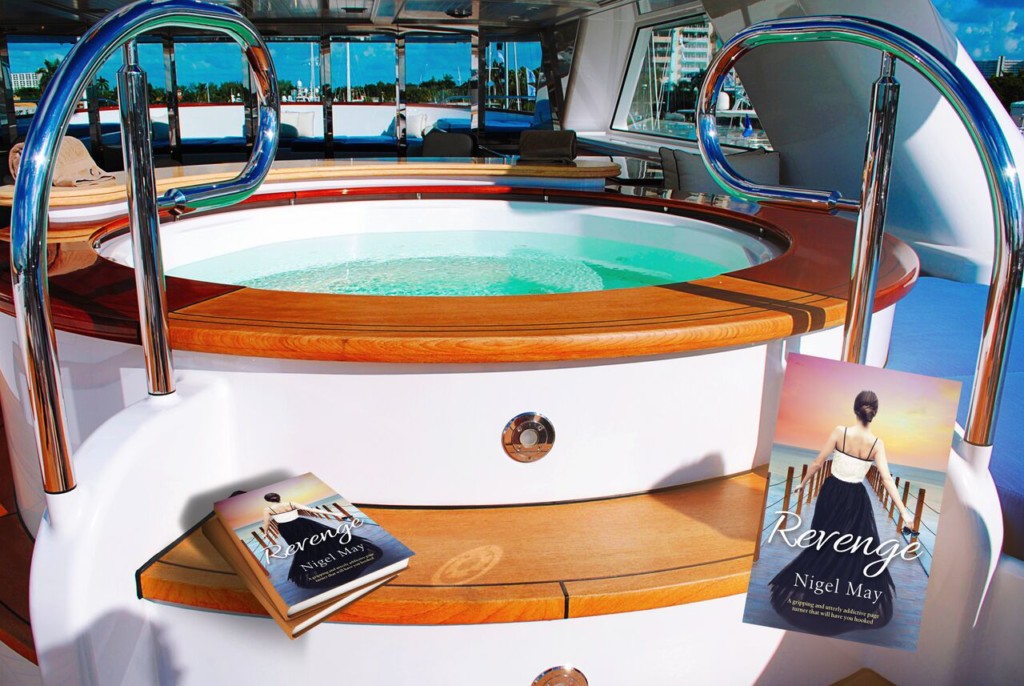 The cast list for Revenge has been one of my favourites to create. I needed to create a host of characters and possible suspects who I hoped would grip the reader and cause emotion – whether that be love, hate or merely a cheeky fondness. As ever we meet a collection of strong, yet vulnerable women, whose connections to Dexter begin to unravel as the story unfolds. Mew and Holly are both former members of the worldwide pop sensations, Crazy Sour, but when the band collapses dramatically their lives take different turns and the dislike between them is left to bubble and snowball. When they meet in St Tropez, fireworks are guaranteed. One of my favourite characters is Rosita Valazquez, the Brazilian actress who dreams of being an international screen icon but seems to have flopped into making low-grade B-movies that might be huge business in her homeland but can't seem to extend her star beyond the Brazilian borders. Despite this she still acts like 'Hollywood royalty' and had one of the sharpest tongues and most diva-like manners I have ever created. I think one day I should write a book where I place all of my fabulous divas in one adventure and let them bitch-it-out. Can you imagine Montana Phoenix (Trinity), Portia Safari (Addicted), Nova Chevalier (Scandalous Lies), Caitlyn Rich (Deadly Obsession), Sutton Rivers (Lovers And Liars) and Rosita altogether. Now that would be a wow moment with more explosions than November 5th.
Revenge is a tale of friendship and romance too with many of the characters having to deal with personal issues that cause cracks in their personalities. One of the things I adore about creating new characters is watching them develop and often overcoming their flaws. If you read Revenge who will see that many of the 'cast' have issues that cause the Hollywood-white smiles to disappear from their faces.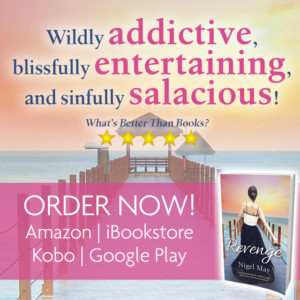 Regular readers to my website will know that my literary loves are authors like Jackie Collins, Shirley Conran, Jacqueline Susann and the greatest queen of mystery herself, Agatha Christie. Hopefully you will find elements of all of these ladies in my books, of course spiced up with my own personal twist. To be called 'the new Jackie Collins' by readers has been my ultimate honour. I adore glam-fiction and if anyone who has ever read of JC's books and also loved mine, then I am truly humbled. Glam fiction (or 'bonkbusters') sometimes seem to get pooh-poohed as being light and fluffy and lacking any meat. I so disagree and will argue the fact 24/7. Yes, they are escapist, glamourous, drenched in riches and beauty….but they also contain deep, dark subject matters and murderous goings-on. Plus the characters are always believable. I like to think of them as thrillers with a glittery, fabulous edge.
I really hope you enjoy Revenge. My six-pack is finally complete. Even though all of my books are stand-alone stories, you will always see a cross-pollination of characters with mentions of people from previous books. The books are my world, with my characters, but they are always a place that I would like as many people as possible to come and visit and dive into the intrigue, action and spice. And of course enjoy and love. Revenge may be my final book for a while but I always like to go out with a bang and when you immerse yourself into the salacious world of Revenge, you will see that we certainly do that. Viva glam. See you in St Tropez for the world of Revenge…