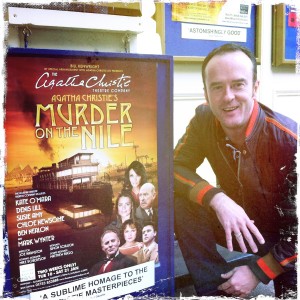 I have always been a touch obsessed with the wonderful world of mystery. If there has ever been a bit of sleuthing to be done then I've always been more than happy to whip on my imaginary deerstalker and gaze through a huge pretend magnifying glass to track down the clues in order for justice to prevail.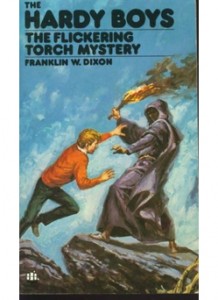 I think my love of playing the amateur sleuth started when I was an inquisitive nipper. If I wasn't watching the ultimate guess-the-murderer sleuth show, Whodunnit?, on the telly I had my head buried in a book living the adventures and crime-solving ways of Frank and Joe Hardy. To me, at the tender of eight, The Hardy Boys were the epitome of what I wanted to be when I was older. They were smart, they got to travel the world, they lived life on the edge fighting hungry sharks and rampaging bulls and they occasionally met up with one of my early crushes, the dynamic and gorgeous Nancy Drew. If ever there were necessary encouragement to find out just who the wicked culprit was behind the villainous deeds laid out on the pages then the love of Ms Drew was it.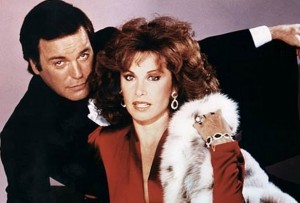 Looking at it now, with my supposedly grown-up head on, I guess that I have always 'loved to guess'. Watching a mystery is like piecing together an intricate jigsaw puzzle and each solution helps form the complete picture. With Whodunnit? it wasn't so much my love of Jon Pertwee as the eccentric host, or the team of hapless 70s celebs trying to fathom who did what to who and why, it was the joy of sitting at home watching the mystery unfold and trying to fathom out whether the killer was indeed a woman spurned, a jealous ex-lover or a dotty family member. When the villain finally revealed themselves by standing up at the end of the programme I would squeal with glee if I had managed to guess, as the show said, who-dunnit. If it wasn't for the fact that the path to solving a crime is littered with all sorts of life-threatening danger I would quite happily consider being a private dick. I adored the glamour of Charlie's Angels, the campery of Hart To Hart and the high-octane romp of Tales Of The Gold Monkey. All of them were mysteries waiting to be solved. I lived them, I breathed them and once in a while I even managed to solve them.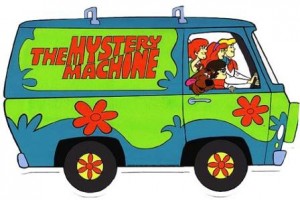 Even the TV cartoon detectives I used to lap up pressed my buttons when it came to unmasking a wrong-doer. The gang from Scooby Doo made me constantly want to hitch a lift in the Mystery Machine, Captain Caveman was totally watchable because of the Teen Angels sticking their powdered noses into any unsolved crime and even your more 'unusual' private eyes like Hong Kong Phooey, Secret Squirrel and Inch Eye Private Eye could count me as a fan from their first investigation.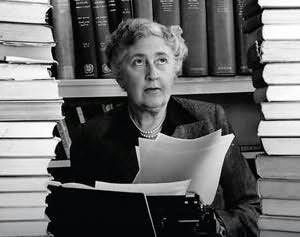 The top dog of all things mysterious though has to be the wonderful Agatha Christie. If ever there was a person who could weave a web of total magic when it came to setting up the ultimate mystery then it was and always will be The Queen Of Crime herself. Whether it be on the pages of one of her books, an adaptation on the silver screen or television or on a theatre stage as portrayed by the brilliant Agatha Christie Theatre Company, there is no-one who can compare for cleverness, cunning and clue-covered storytelling to Agatha. The first 'grown up' books I ever read when I was a child were The ABC Murders, And Then There Were None and Murder On The Orient Express. They are still three of my all-time favourites – muti-layered in their genius. As a budding author who has a touch of mystery and whodunnit in both of the books I have written so far I can only salute the rich tapestry of Agatha's page-turning tales. They are simply works of art and in my opinion, no-one will ever better her.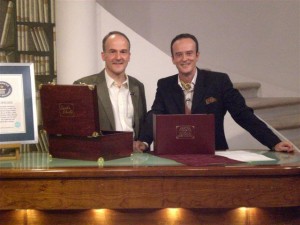 One of the best TV shows I have ever presented was a literary Harper Collins programme showcasing the launch of Christie's world-record-breaking biggest book ever (all of her works in one HUGE bound book) on shopping channel Ideal World. I was in my element talking about how her books have shaped my life. Whether your crime-solver of choice is the brainy busybody Miss Marple (Margaret Rutherford's cinematic portrayal is still my favourite), the dapper duo of Tommy & Tuppence or the debonair Hercules Poirot whose intellect is sharper than his moustache tips and his manner slicker than his waxed back locks, they are all literary Gods. Agatha Christie makes you think, she wakes up your senses, she gets, as Poirot would say 'the grey cells' going like no other. The best author ever – it has to be Agatha, and that, my friends, is no mystery…