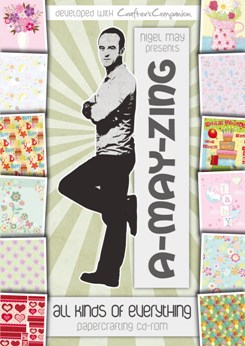 For months and months and months I have been bursting to tell everyone my crafty news and finally I am able to let the creative little cat out of the bag. I have created my own range of crafty goodies and am set to launch the first ever A-May-Zing (hope you like the name!) CD-Rom called All Kinds Of Everything….where else but on the fabulous Create And Craft! Lots of people have been asking me for the dates so here they are – 9pm and 11pm on Create And Craft on Thursday 19th April (yes, in the evening so if you're a Freeviewer then watch online at www.createandcraft.tv as the A-May-Zing shows kick off the birthday week with some A-May-Zing offers to save money!). The A-May-Zing CD-Rom will also be on at 8am and 1pm the next day, Friday 20th April on Create And Craft as well. I hope you love it as much as I do.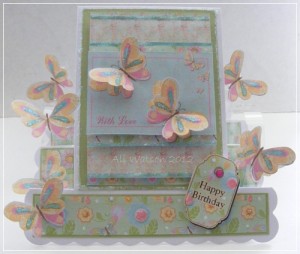 It's called All Kinds Of Everything because it features a little bit of something for every occasion (except Christmas, but watch this space, I already have something festive and fabulous lined up for later in 2012!) and is jam-packed with 12 full design sets for every level of crafter. I have been working on the compilation and design of the CD for well over a year now and it's always been a huge ambition of mine to bring together a massive collection of irresistable images that will brighten up any crafter's day! I wanted everything to be useful and usable, bright and colourful, cheerful and cheeky and easy to get on with – just like me I hope! Above all though I wanted to put the FUN into FUN-ctionality as it needed to be simple to get great results from…sorry, make that A-May-Zing results!!!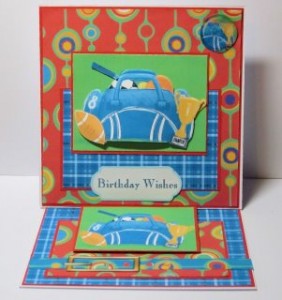 Since I started working at Create And Craft many crafty moons ago now, I have constantly been inspired and amazed and delighted by the many fabulous people I get to play with and learn from. I thought it was about time I passed a little bit of that experience on too. The entire range will be perfect for every level of crafter but especially for those who are looking to 'confidence build' their ability. And as someone who has learnt all of my crafting knowledge through my 'work' (it's never work – always play!) on the UK's number one crafting channel, I couldn't be happier about A-May-Zing. I really hope you will love the contents – decoupage sheets, co-ordinating backing papers, alphabets, borders, sentiments, funky image toppers, 3D topper sheets for extra dimension, quick card companions, shaped cards, shaped toppers – a whole bonanza of crafting beauties!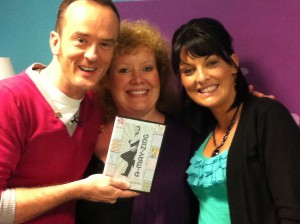 I have been lucky enough to have been able to source some fantastic original artwork which I truly hope you will all love. As soon as I discovered it I knew it would make for some eye-popping crafty masterpieces that would brighten up any occasion. And when I showed it to the wonderful Sara and Leann at Crafter's Companion they were quicker than quick to ask f they could produce the range for me. Naturally I said yes as the CC CD-Roms have always been faves of mine as they are so easy to use and fitted in with what I wanted to achieve with the range. It was then that the journey really began!!!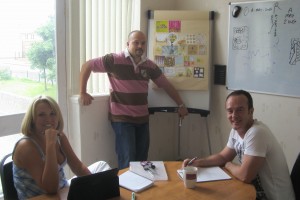 First up was a journey to Crafter's Companion HQ to discuss branding with the team. I have always been quite picky about how the CD-Rom and the range to follow should look and the 'brand' team at CC worked alongside me to come up with some fantastic ideas. We worked closely at every stage of the process and made sure that it was what I imagined in my happiest crafty dreams. I think the end result is funky, retro, cool and very very exciting! Then it was time for a photo shoot to come up with images for the covers and the CDs. Notice how I'm all retro and monochrome on the cover so you can't see my wrinkles!!! Result!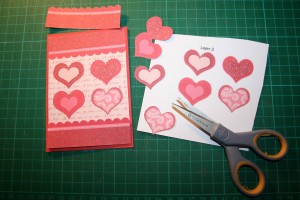 Over the last few months I have been beavering away compiling lots of cards for the shows – making some myself as they are nice and easy and also seeing some fantastic results from the A-May-Zing design team. I am so proud of each and every one of them and I can't wait for you to see the results and get going yourself.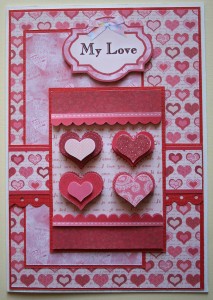 The range of cards, boxes, bags and crafty creations that have been made have surpassed even my most jaw-droppingly high expectations. They are magnificent.
I feel like an expectant father about the entire range and I hope you love the first product, All Kinds Of Everything. I am so proud of it. My journey so far at Create And Craft has been indeed an 'amazing' one and I'd love each and every one of you to join me and dive into my massive selection of designs. Ready for those moments when you need to 'print it pronto' and craft it quickly, or take things nice and slow, All Kinds Of Everything is just the beginning of an A-May-Zing voyage of discovery.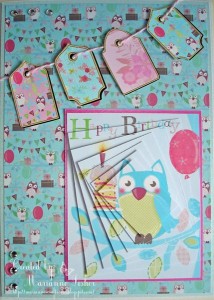 Come join myself and Sara on the 19th April at 9pm on the wonderful Create And Craft. I am so proud to be part of the Crafter's Companion team and to be bringing it to you exclusively on the best crafting channel in the crafti-verse, Create And Craft TV.
A-May-Zing "All Kinds Of Everything" launches the birthday week on Create And Craft TV at 9pm on Thursday 19th April. Fantastic offers and money saving guaranteed. Other shows planned, as I type, for 11pm on 19th April, 8am and 1pm on 20th April. Create And Craft TV Sky 671, Freeview (8am-6pm) 36, Freesat 813. Watch online anywhere in the world at www.createandcraft.tv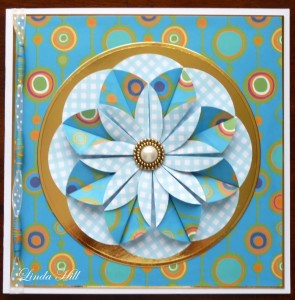 For more samples from the fabulous A-May-Zing team you can head to the following blogs:
http://lindasrainbowcraftingcabin.blogspot.co.uk/
http://aliwatsoncreations.wordpress.com/
www.angel4031.blogspot.co.uk
www.mariannescraftroom.blogspot.com
http://bee-crafty-b.blogspot.co.uk/
http://louscardcreations.blogspot.co.uk
http://lynseys-place.blogspot.co.uk/
http://crafty-moments.blogspot.co.uk/
http://foxglovecrafting.blogspot.com/
http://taylormaidcards.blogspot.com/
More to come soon…. also lots of samples appear on my Facebook page https://www.facebook.com/nigel.may
or at Twitter on https://twitter.com/#!/Nigel_May
N x