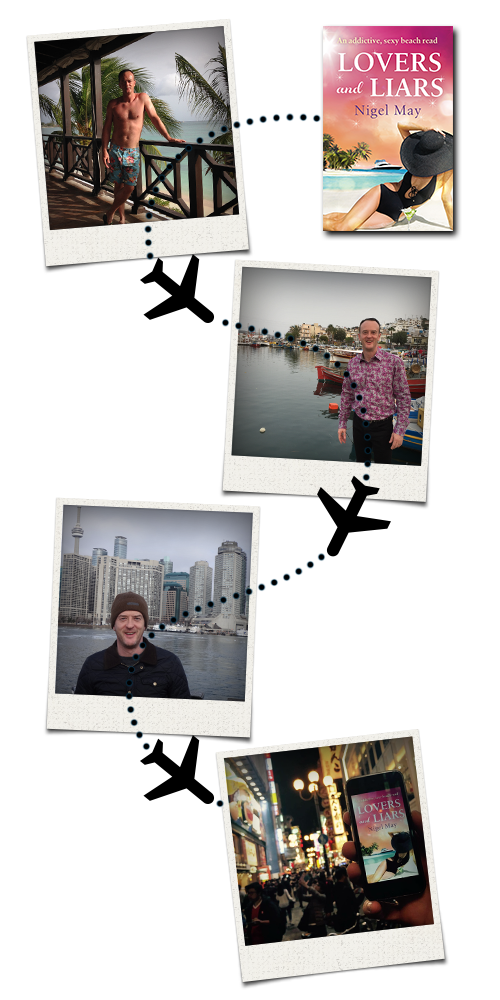 LOVERS AND LIARS LOCATIONS
The non-stop murderous action in Lovers And Liars sees the characters dealing with all sorts of heartache at locations across the globe. And this novel was more tropical than ever!
BARBADOS
One of the most amazing Caribbean destinations and the most perfect location for the six-star Velvet Hotel owned by the tyrannical Sheridan Rivers. Barbados was a vibrant, colourful place to visit and many of my favourite Bajan attractions like Sandy Lane, The Cliff Restaurant, Oistins and Brighton Beach are featured in the book. Whether it was watching turtles on the beach or swaying to the calypso rhythms, Barbados has it all and I loved it.
CRETE
The sleepy fishing village of Elounda in Crete is the upcoming celebrity playground of stars like Lady Gaga and Leonardo DiCaprio so it was the perfect setting for Heather and Max in the book. Nothing beats drinking red wine and eating freshly cooked fish in the harbour-side restaurants or taking a trip back in time to the mythological delights of Knossos nearby. Idyllic.
TORONTO
Toronto is one of Canada's most amazing cities and the scene for a huge showdown in Lovers And Liars. The shopping and nearby Niagara are simply incredible. I also adored the Toronto Islands where Julian Bailey in the book has one of his many homes. They are quirky, remote and surrounded in mystery. Just how I like it!
TOKYO
DJ Blair Lonergan plays a set at the Velvet Hotel in Japan's Tokyo and loves its neon-lit, electricity. I was the same when I visited there. It's such a busy place but there's always something amazingly bright and vibrantly alive to see around every corner. It's like no other place on earth. Fabulous. Futuristic. Funky.