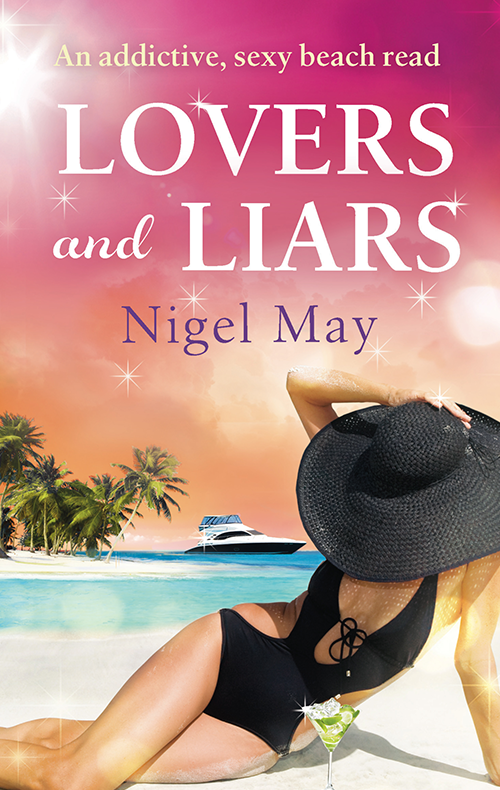 LOVERS AND LIARS
Welcome to the Velvet Hotel Barbados where money and sex go hand in hand with murder…
When Millionaire playboy Sheridan Rivers is found dead at his luxurious hotel on the paradise island of Barbados, there are several suspects in the frame…
Sutton: Sheridan's long-suffering wife has been permanently pushed aside for his younger lovers. Was it time for her to make a stand?
Kassidy: Sheridan's assistant longs to be wealthy in her own right. Employed for her sexual and organisational skills, could she have had her eyes on a bigger prize?
Nikki: Sheridan's oldest daughter has done something really bad that her dad has discovered. What price will she pay to keep his silence?
Heather: She was the apple of her father Sheridan's eye. But now Heather blames Sheridan for a terrible tragedy that turned her world upside down. Is the time ripe for revenge?
Four women, each with a cross to bear – all waiting for the perfect moment to get even…
Pour yourself a glass of bubbly and escape with the elite to the golden beaches of Barbados for a sexy, scandalous romp that you won't be able to put down.
"…a red-hot, white-knuckle joyride of dangerous glamour and delicious revenge. Jackie Collins meets Martina Cole…"
"…mystery, drama and suspense…will keep you on the edge of your seat…"
"…a delicious cocktail of grit and glamour with a kick that'll leave you desperate for more…"
"…thrilling, sexy and utterly compulsive…from the King of the Bonkbuster…"
"…may need a tall glass of cold water to cool down before moving on to the next book…"