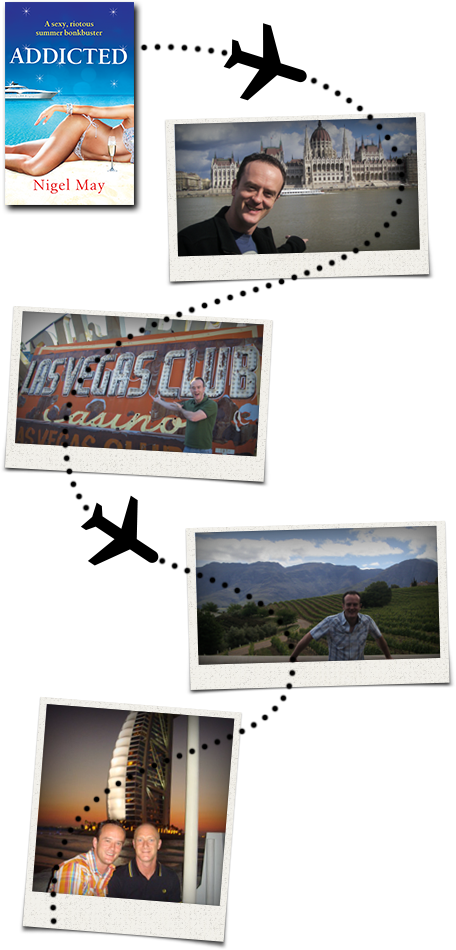 ADDICTED AROUND THE WORLD
The four ladies of Addicted certainly knew how to travel and Portia, Lauren, Nancy and Martha seemed to like nothing better than staying in a five star location. Which of course meant I had to take a visit there too!
BUDAPEST
I fell in love with the splendour of the Opera House in Hungary's Budapest so when I created opera diva Portia Safari I had to have her singing on stage there. The whole city is magnificent but the opera house just makes you feel so rich and decadent as you sit back and listen to the joy of the performers on stage.
LAS VEGAS
Who doesn't adore Las Vegas? With its constant kerching from the slot machines dishing out their winnings (if you're lucky) through to the neon glory of the Strip it is a city that comes to life at night with an electricity unmatched anywhere. Lauren and Nancy find themselves in Vegas but as you'll find out, a jackpot isn't always possible.
STELLENBOSCH
Stellenbosch is a city in the Western Cape of South Africa and is famous for its winelands and fabulously rich vineyards. As Martha is the daughter of a wine tycoon it only seemed right to visit there myself and soak up the culture with as many tasty tipples as possible. I was gloriously wobbly by the end of it all.
DUBAI
The playground of the rich and famous. The heat is searing, the buildings are colossal and the money spent there is on a billion plus scale. Portia plays a celeb-filled concert in Dubai and stays at the Atlantis Hotel at The Palm. I went there for my birthday and spent it at the waterpark. The hotel is crazy cool – they have an underwater suite!