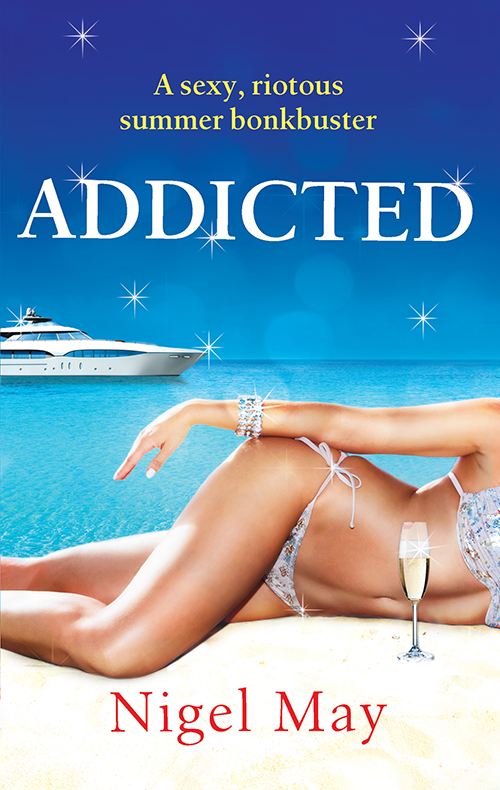 ADDICTED
"Fame, fortune and five-star luxury. Meet four fabulous women – all of them hold a dark secret…one of them won't live to tell the tale…"
A body is laid to rest. A woman stares into the grave knowing that she has managed to get away with murder…but who's killed who? And will justice be served? Meet the Addicted.
Nancy Arlow – the fading entertainer determined to gamble and charm her way out of a mountain of debt.
Laura Everett– behind the façade of the perfect politician's wife lies a woman with an outrageous past and a spiralling drug habit.
Portia Safari– the world famous opera diva, adored by millions. She has it all, but could her secret drinking problem cost her everything?
Martha Éclair– The millionaire wine heiress whose appetite for kinky sex could bring down her father's business empire.
Each woman must face their own addiction before they pay the ultimate price… Switch off your phone, grab a glass of bubbly and escape into an outrageous word of thrills, glamour and passion. You'll be addicted too…
"…a non-stop page turner…a perfect lazing on the beach or soak in the bath read…"
"…grab this book, a glass or two of wine and some chocolate. Switch off, relax and enjoy…"
"…I found myself equating the novel to Shirley Conran meets a quintessential American soap opera…"
"…a glitzy, glamorous whodunnit…Nigel May is the readers' Viagra…"
"…strikes the perfect balance by being a slick crime thriller that also manages to ooze glamour…"
"…sexy, sizzling, glamorous and bitchy…this book totally gives Desperate Housewives and Devious Maids a run for their money…"